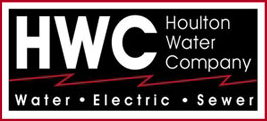 Electric Outage November 24, 2019
Power will be turned off at 7:30 A.M. on November 24, 2019, and will be restored at approximately 1:00 P.M. on November 24, 2019.
The locations for the outage follows:
All of Airport Circuit – Cooks Brook Road to Border
Cooks Brook Road
Foxcroft Court
All of the Foxcroft Road from Pleasant Street out
Smith Road
Lowery Road
Crawford Road
Currier Road
This outage is required for the Houlton Water Company to upgrade our 34.5 kv transmission line feeding into Foxcroft Substation.
If you have any questions or concerns, please contact out office at
(207)532-2259.
Thank you for your understanding.